My husband once referred to me as a "blonde Daria"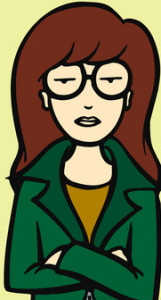 Although comical, I find that totally inaccurate. I'm not a hater. I just hate on random somewhat unimportant stuff that normal people might not hate on. There's a difference.
Anyway, this post is about Valentine's Day. I love Valentine's Day! Hallmark holiday or not, I love any excuse to be festive. It's also nice to have a reason to stop and smell the roses- or at least slow down enough to smell them. YAY, LOVE!! (see, Daria would never say something like that)
I think my husband, Matt, is pretty lucky. I am extremely easy to please in the gift department. But this is not about my expectation of tangible gift giving on Valentine's Day, but rather my expectation of NOTHING.
Hearts! Romance! Pink! Rom-coms! Hearts! Glitter! Hearts! Romance! Weeeee!!!  but give me a cheesy gift, and I will cut you.  I think it's the biggest waste of time and money in the entire world, and not only is it the antithesis of being thoughtful, it's annoying (cards are cool though).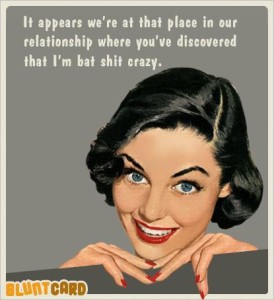 One year Matt actually brought home a stuffed frog prince that reeked of Walgreens (yeshedidgurl). He's evolved since then- some. Two years ago he spaced and sent me flowers which sent me into a silent rage (ok maybe not so silent) because you see, being romantic (to me) is heavily rested in thoughtfulness.  Do I want to be sent flowers? YES!! Candy? YES!! Stuffed frog princes? NEVER!! I just don't want them on Valentine's Day. I want them on a random Tuesday in June when I'm least expecting it. Maybe even when I'm not that deserving (I can dream ok). I want them when you know, it takes actual unfacilitated  human THOUGHT. Can you imagine? I KNOW I'M SO WEIRD, and at this point, you're either agreeing with me or reading this post aloud to your significant other because you want them to know how lucky they have it.   I wish I could say this passion is driven by my selflessness and that I didn't care about fun tangible tokens of love, but I do… just the other 364 days of the year, that's all.
(Matt: FYI obviously wine doesn't count as a "gift" –  but none of that 3 buck chuck or I'll be pissed. xoxo)