When I was as a graduate student,  I had a favorite professor who I will refer to as SW.  He was a paraplegic. That fact is not at all relevant to this story, but I always feel the urge to mention that when I speak of him.  I was working toward my Master's Degree in Childhood Education when I was assigned as a second grade student teacher in Brooklyn.  I remember an assignment SW gave in which we were to choose a "difficult" student to observe for a few weeks – keeping notes on all interactions and behaviors of the "problem" child of our own choosing and then using that information to write up a narrative case study.  When first given the outline of the assignment, I knew immediately who I would choose. It was a girl named Bea.  She was the only child of "older parents" (please dear God don't ask me how old they were. I don't know. I was in my twenties- forgive me).  Again, that has no bearing whatsoever on the purpose of this post, but rather just a piece of the family history component of the Bea "puzzle" I was assigned to study. Bea wore glasses and had short, thick, messy hair- always. She wore mismatched clothes and was adorable. Her behavior not so much. At least not to the 20-something single girl w/ no kids who had never before been in a classroom in such a capacity. She was smart. She kept to herself for the most part, but was almost always off task. One day she was on all fours crawling and barking like a dog, and I particularly remember telling her that dogs weren't allowed in school. She looked at me, smiled, then starting meowing. Day after day, I furiously wrote in my journal. Some days she never said a word. Some days she was overflowing with silly.  While the other kids seemed to sit without moving at circle time, she was she laying down doing the alligator death roll on the floor.  I was baffled. Why was she acting so different?! Was she unable to control herself? Did she care? At the end of the observational period, I wrote my paper outlining all that I had witnessed and some unofficial hypotheses as to why she may have been acting the way she did at school.  I was actually quite happy with my paper and felt like this when I turned it in: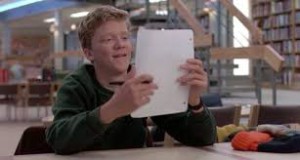 After a few days SW handed back our studies and explained that he was going to choose one so that we may, as a class, analyze it further.  Aaaaand you know where this is headed. YES, he chose mine. MINE. The introverted girl's paper. The girl who had to slink out of her seat and slither to the front of the room in order to read it out loud in front of a room full of aliens. I managed the read aloud with a half grin on my face. I even got a few chuckles because damn, it was GOOD ok!?  I was on point- direct, observant, and analytical with just the right touch of humor.  After I finished, SW turned to me and started asking me questions. It wasn't until he was four or five questions deep that I realized these were not questions regarding my study. These were questions about my childhood, family dynamic, interests, relationships, and lastly, observations he'd made about me (mainly that he couldn't remember me ever saying a word in his class until now). And then I realized the jig was up. This was not an assignment about a girl named Bea. This was an assignment about a girl named Shannon (ahem, me).  Why was I quick to choose Bea? Why did her behavior trouble me? Why did I think she was acting inappropriate? Why did I perceive her behavior as I did- all around problematic?
Bottom line? Because she was nothing like me and because of that, it made her a target of sorts.
I wish I could adequately express in words (I'm trying!) the mind blowing enlightenment I felt at that single moment and how it resonated with me… how it still resonates with me ten years later.  I had not begun teaching yet, but I already knew the kind of teacher I wanted to be in that instant.  I didn't know at the time that I would often reflect on this lesson when faced with a student who I felt at odds with.  I didn't realize at the time that I would reflect on this lesson when dealing with my own flesh and blood children- mainly my son because he's four and has been a force to be reckoned with since the moment he was placed in my arms.  I believe the perceptions we have of others (even our kids) are often created from our unique messy twisted concoction of upbringing, bias, hard wiring, influence, and experience. It's present with us every single moment of our life and it does its best to alter our judgment and control our actions (for better or for worse).  At least that's true for me.  That little psychology lesson ten years ago reminds me on a daily basis. The other day I pleaded with my son to STOP MAKING THIS HORRIBLE SOUND AT TARGET. It was highly annoying. It was embarrassing me. It chipped away at my soul each time he did it.  He wasn't making it to be "naughty".  He wasn't even being THAT loud. I don't think anyone heard him.  To me, it was like nails on a chalkboard and unacceptable.  Also, why does he freak if we dare to rinse his toothbrush before he does?  Why does he refuse to eat carrots because they are orange?  Why is he so loud?  Why must he follow an internal set of rules that, if screwed with, will most often result in the world catching on fire?  Why does he insist on hating Sesame Street? What kid hates Sesame Street??  I know a lot of this speaks to his young age, but there are many many other glaring, deeper examples that my son who, as much as he is like me, is nothing like me.  It's equal parts maddening and relieving. As he enters Kindergarten this Fall, I wonder if he will be the kid who is alligator death rolling on the rug during circle time… or worse.
In closing, thanks SW for giving me such invaluable insight and for reaffirming my love of psychology. Thanks also to Bea for being that girl. That adorable silly unique little girl who didn't give a damn how I perceived her. I hope she's still the same way. I think that she'll be graduating high school next year and suddenly I just aged 800 years. Lastly, I'd like to thank another girl named Bea, my (almost) two year old daughter, who took a two hour nap allowing me to finish this post.